Gymkhana GP 2021: stage 4
Acceptance of results
Gymkhana GP is a moto gymkhana remote competition. To participate, you need to drive a certain track, remove the result on video and send it to us through the site.
NOTE! For athletes of classes N ... D1, the cones must not be lower than 300mm, starting from C3 - not lower than 450mm. Cones can be increased, for example, by putting them on each other. If the height does not meet the requirements, a penalty of + 1sec will be added.
Start of acceptance of results: 19.07.2021, 16:00 (Moscow, UTC +3)
Ending of acceptance of results: 09.08.2021, 00:00 (Moscow, UTC +3)
Summing-up: 09.08.2021
See the course map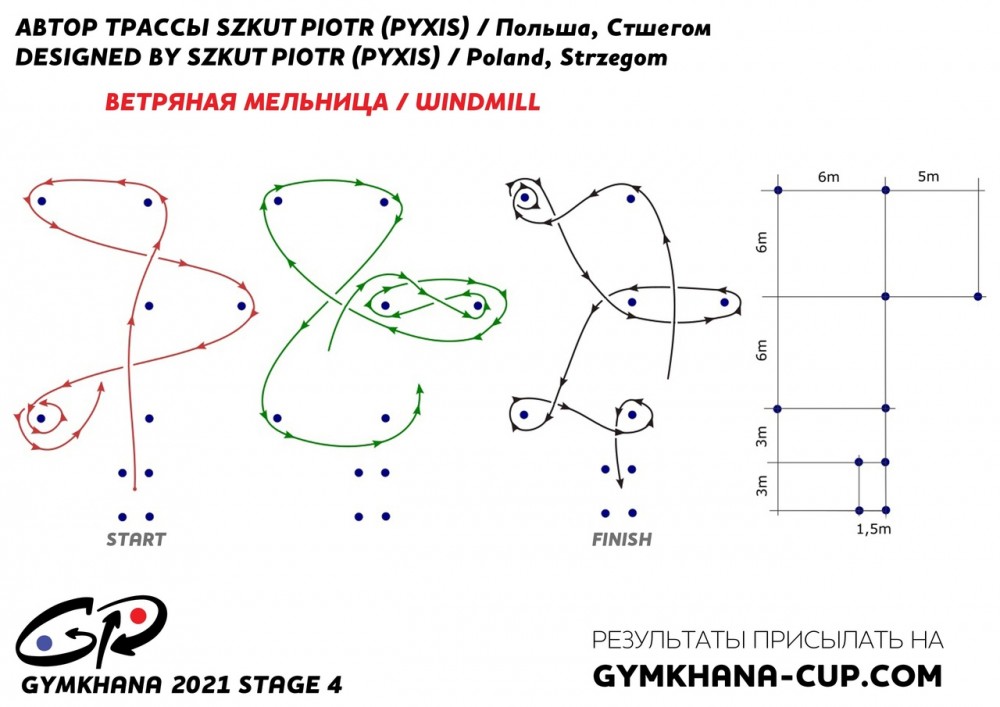 Pay attention!
After you send the result, you should see a message that it was saved. Do not hurry to close the page!
Если у вас не получается отправить результат, или через 48 часов его всё ещё не приняли и не отклонили (при отклонении придёт уведомление на почту), напишите нам:
gymkhana.cup@gmail.com
feedback form