Gymkhana GP 2022: stage 4
Acceptance of results
Gymkhana GP is a moto gymkhana remote competition. To participate, you need to drive a certain track, remove the result on video and send it to us through the site.
Attention! Electronic telemetry is mandatory from this year. Time results, that caught on mobile phone, manual chronograph or superimposed in video editors will not be accepted. After a complete stop at the finish gate, the participant must record the result on the camera without interrupting the video.
Start of acceptance of results: 01.08.2022, 08:00 (Moscow, UTC +3)
Ending of acceptance of results: 22.08.2022, 00:00 (Moscow, UTC +3)
Summing-up: 22.08.2022
See the course map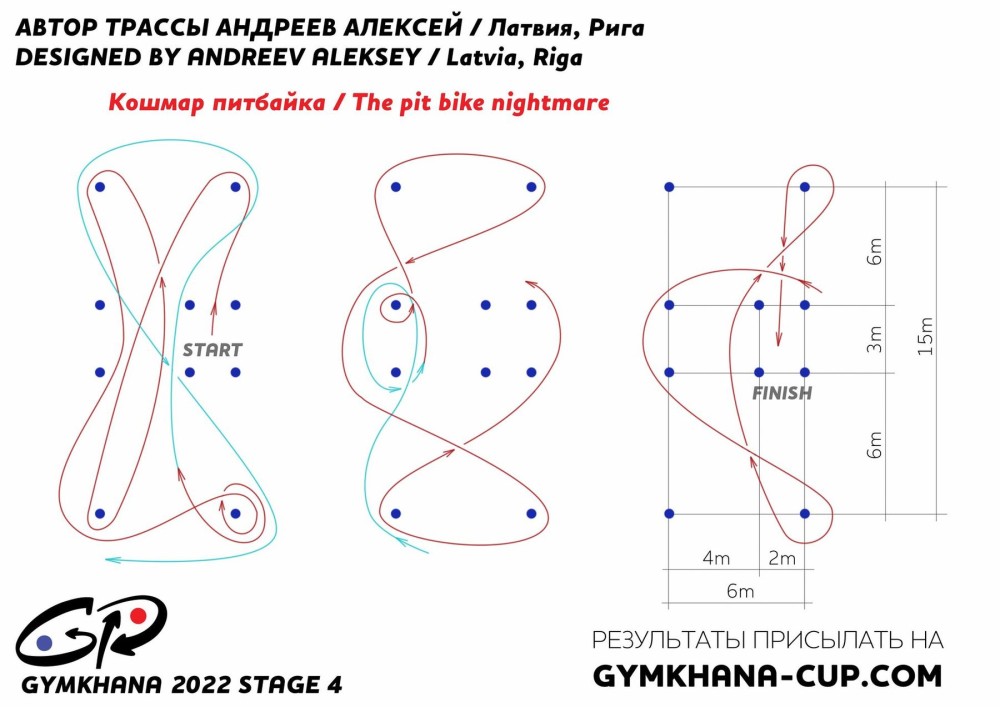 Pay attention!
After you send the result, you should see a message that it was saved. Do not hurry to close the page!
Если у вас не получается отправить результат, или через 48 часов его всё ещё не приняли и не отклонили (при отклонении придёт уведомление на почту), напишите нам:
gymkhana.cup@gmail.com
feedback form
Amount of participants: 26
For looking the progress press on time
Positions are preliminary and can be changed
— new result
— improved result